New Wordies

If we're talking about trend-beating longevity, Wordies even have the edge on Alison's Animals! First created in 2002, the secret of Wordies' success has been a series of regular design overhauls – with the latest our most dramatic yet.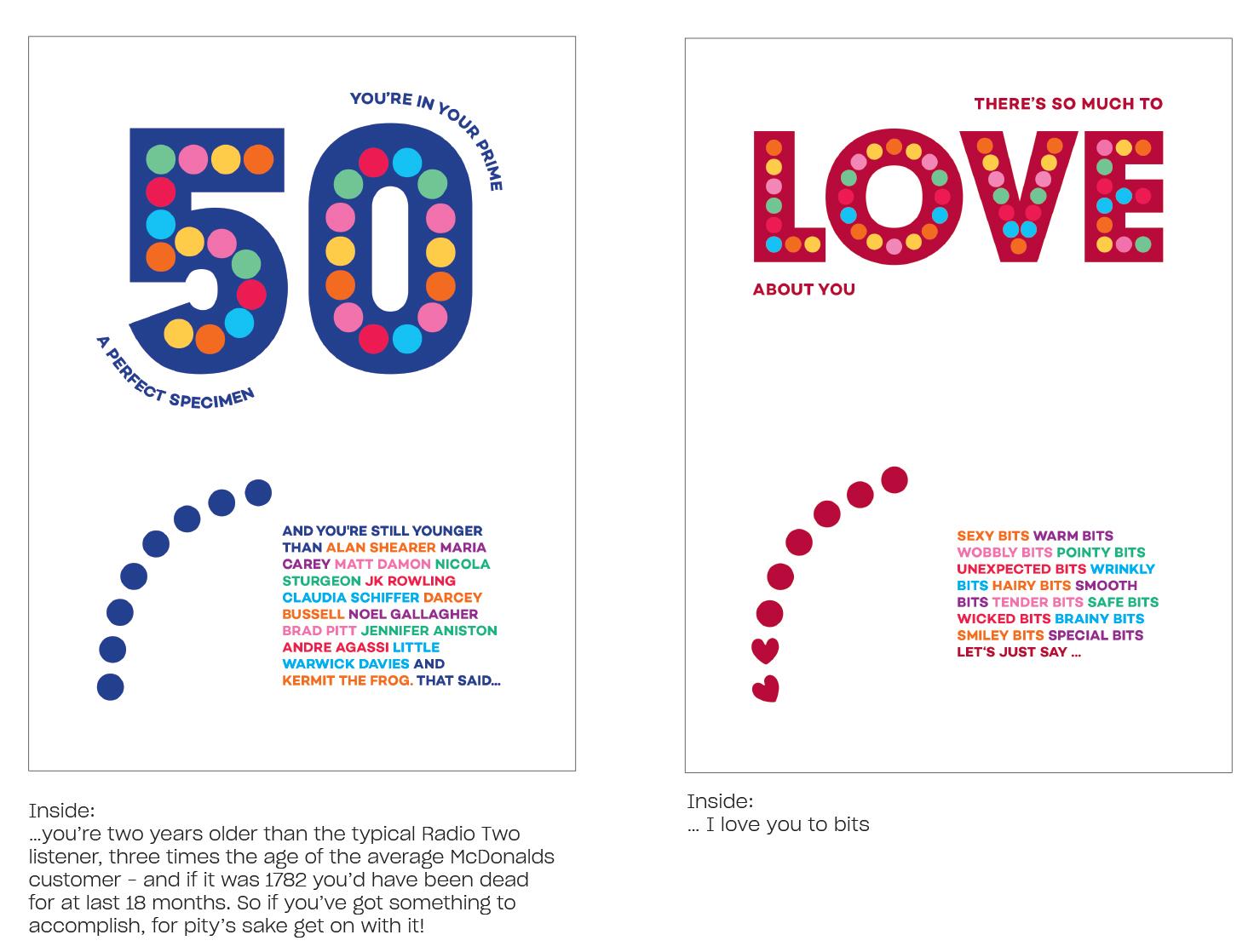 When Wordies were first released they were the wordiest card range in Britain. We're pretty certain they still are. Written by author Stuart Caldwell, their wit is original and sharp, pleasantly sarcastic and occasionally poignant – and there's always an unexpected twist on the inside. (Aficionados of Wordies will be pleased to know that the backs of the cards are still as interesting as the fronts!).

Released August 2021, there are 24 designs in the brand-new collection. The A5 portrait format is eye-catching and the short, strong captions are positioned to shout-out loudly even from the busiest card displays.

Cards are printed on heavyweight silk-finish board. They are open-wrapped so buyers can read inside – and they are accompanied by orange envelopes. Ask us for samples and for details of our spinners. Price £1.09 per card, with an rrp of £2.75.