---
Every retailer knows that thoughtful and attractive display is crucial … so we've created several spinner packages to show off Alison's Animals to their best advantage. All our spinners display the cards full-face and the correct way up – and have been designed to occupy the smallest possible footprint. They are supplied free as part of the packages described here.

The Shire
Login for trade pricing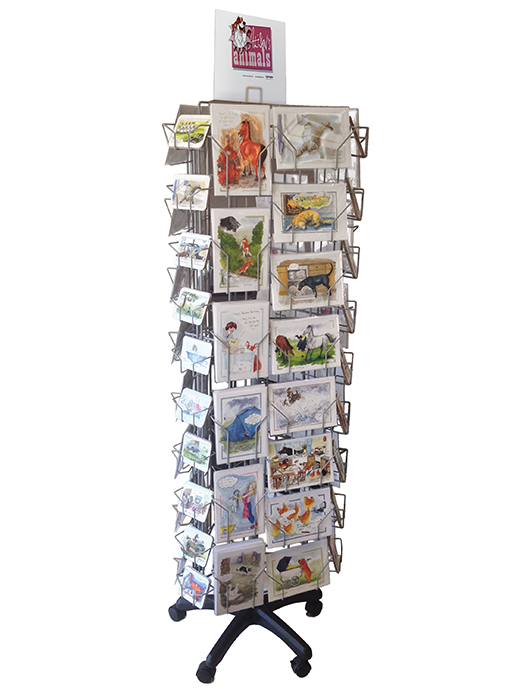 The Clydesdale
Login for trade pricing
---
All designs on this site are copyright Splimple Limited, Alison Lingley, Amy Luwis or Stuart Caldwell.
The item has been added to your basket